Do you want to increase your standard of pack marching? Are you struggling to keep up or just need a short and sharp plan to take your pack marching fitness standard to the next level so you can then maintain it by yourself? Then the Step Off program is for you.
The days of randomly walking until you meet the distance with a pack on your back are gone. The Coaches at Overwatch Fitness believe that it takes a little more of a complete training plan to get the results in a fast, effective, and safe way.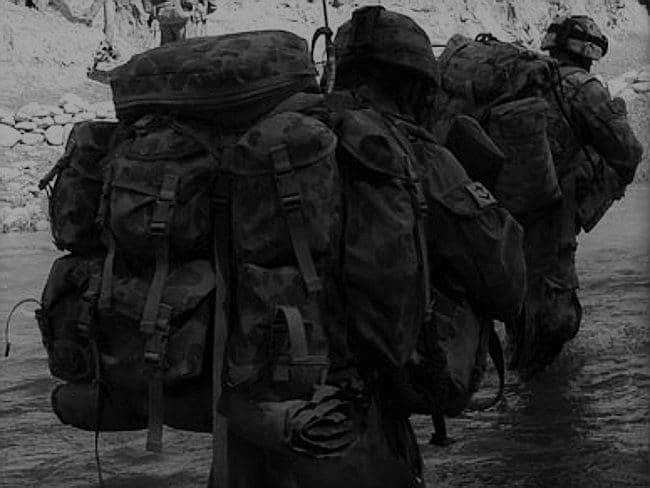 Yes, you still need to get the steps in and do the time hitting the pavement with a pack on your back, but with a little more guidance on specific conditioning and strengthening in the right areas then you can greatly improve.
Using the knowledge of pack marching obtained from over 20 years' experience of doing it and combining that with the knowledge of strength and conditioning, the coaches have developed a specific program to accelerate your combat fitness levels in no time. That is why The Step Off Program was made.
The Step Off Program is designed to assist the soldier to build and maintain the fitness standard in pack marching that is required on so many military courses. The Coaches have seen firsthand how those that haven't been conditioned due to knowledge, strength or time to train have struggled in this fitness assessment category. Don't let that be you.
Just 4 weeks in length, it will set the foundations and allow you to improve further into the future. It's about trying to balance increased cardio, strength training and progression in pack marching distances and weights.
'Effort Based Results' is the motto at Overwatch Fitness. This means that we give you the tools to achieve what is required, but it is up to you to put the effort in. Your results are directly proportional to how hard you push yourself. Honesty and accountability to yourself will give you the best results and the most satisfaction. If you really want it then you'll find a way. If you don't then you'll find an excuse.
Recommended for Beginners.
What's in the Program:
Core elements of the program:
1 x session a day
4 – 5 x sessions a week
Strength building
Core and balance
Pack Marching
Focused on obtaining the usual required pass mark for Pack Marching
4 x weeks duration
Programmed rest and recovery days
Good for quickly improving your pack marching fitness
Mobile device compatible
Price:
Single payment of $34.95.
Not available as a subscription.